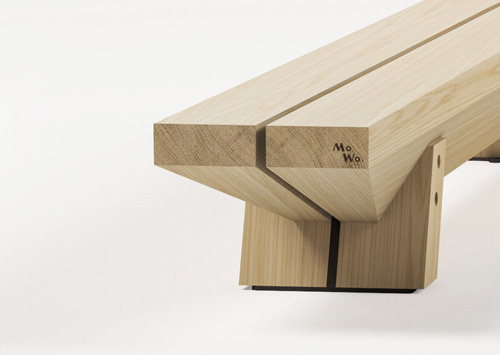 Following the request made by the company MOREAU & FILS, specialized since 1902 in the sawing of oak wood for the renovation of listed buildings, we initiated a reflection around a new typology of products from their know-how.
So we launched a range of outdoor furniture under the brand MO.WO. (Moreau Wood). It is made exclusively from solid oak from the forest area of the central region of France.
In this project, we were also in charge of the identity of this new brand.
• brand identity, logo, graphic charter, R & D, design by Samuel Accoceberry Studio
• photography by Samuel Accoceberry Studio and Nicolas Kowalski
Collaboration since 2016.