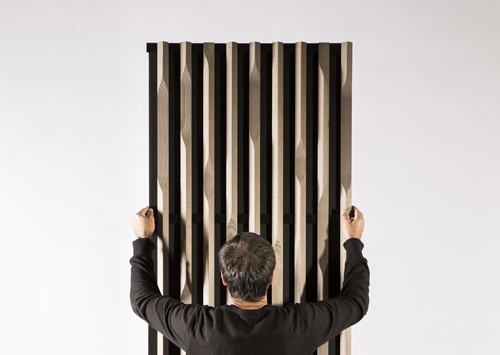 For LAUDESCHER company, as a WOODLABO structure (Gaël, Wuithier, Benoît Beaupuy, Samuel Accoceberry), we developed a global design approach with  brand identity.
It was about setting up a new identity, with a communication strategy and the tools that go with it.
But above all develop innovative solutions, while exploiting the company's industrial know-how around wood and acoustic solutions.
We created a range called LINEA 3D, for architectural projects, that complements the classical range and offers solutions that are both technical, decorative and contemporary.
• strategy, brand identity, logo, R&D, design by WOODLABO
• photography by Alfred Cromback
• visual guidelines by Voiture14
• strategic communication by Agence Design Project
Collaboration since 2016.