Wood+Wood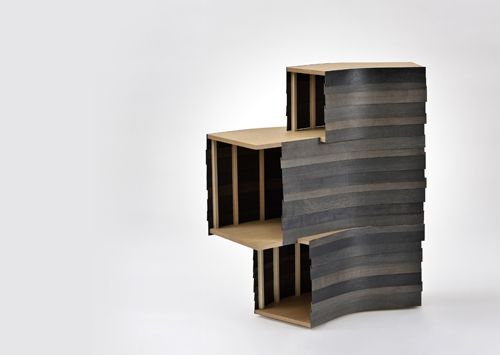 Like a micro-architecture ensemble, this 3-item family is in the form of structures dressed in a sort of skin, like cladding made out of lathes tinted in various colours.
From a functional point of view, these structures may either be furniture or containers which also enclose, define and limit space, but their visual aspect also suggests movement and invites our gaze to explore their curved, dynamic lines.
The shapes are reminiscent of tobacco drying sheds which were once part and parcel of the Perigord's rustic landscape.
This project on the theme "Interior, Exterior, Passage" was carried out during a residency in Nontron at the Experimental Center of Arts Crafts within the framework of the Residences of Art in Dordogne.
Craftman : Benoit Obé – cabinet maker
Dimensions : Console W 1300 x D 500 x H 750 mm • Wall shelf W 800 x D 400 x H 110 mm • Shelf-divider W 1600 x D 700 x H 1800 mm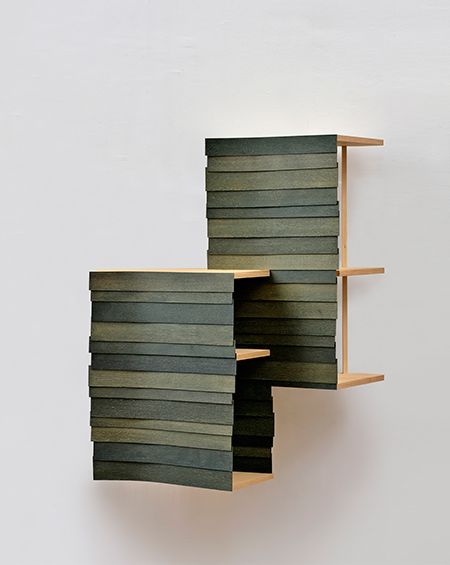 wall shelf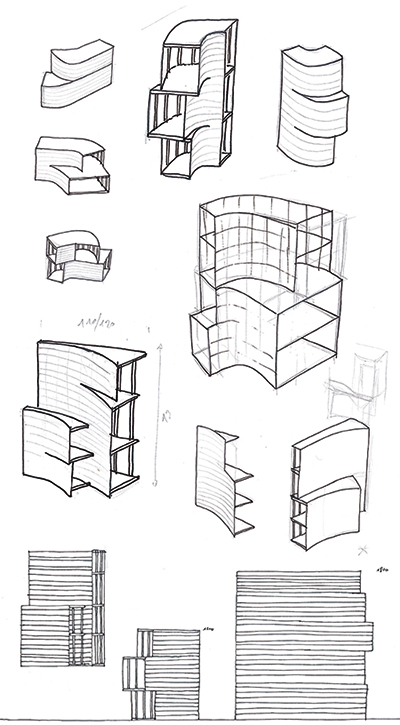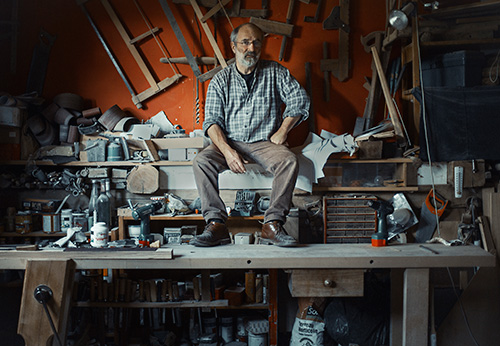 Benoit Obé - cabinet maker / © photo : Bertrand Jamot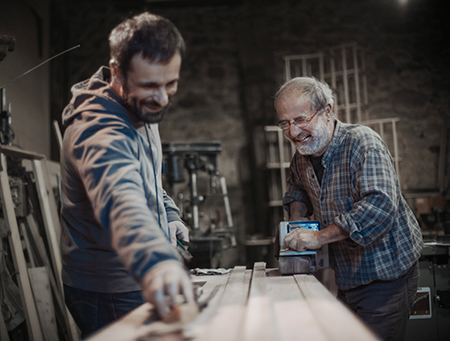 Benoit Obé - cabinet maker / © photo : Bertrand Jamot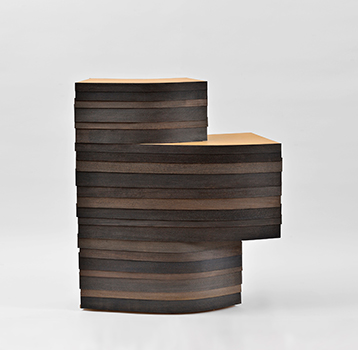 console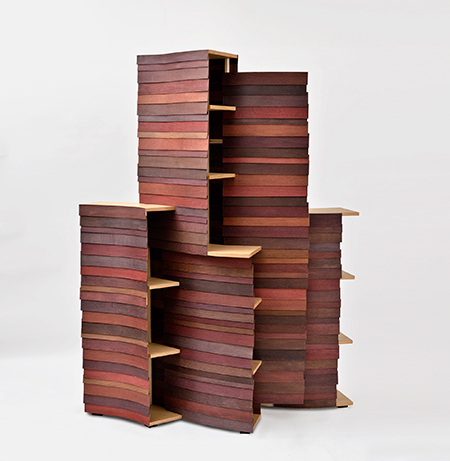 shelf/divider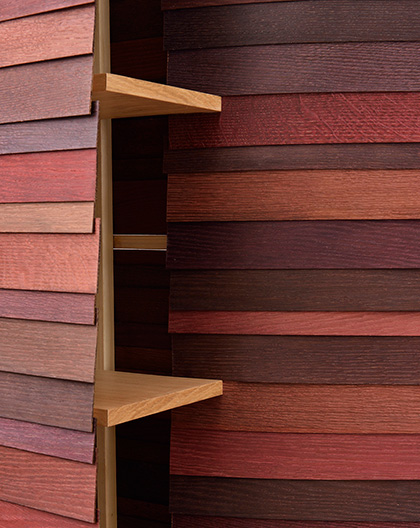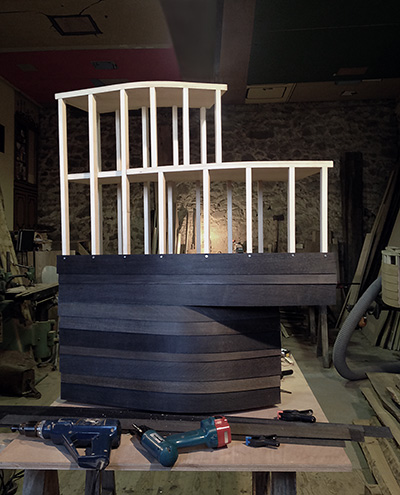 prototype work in progress