Stoneware+Wood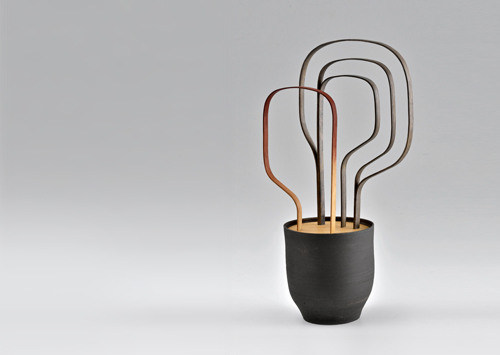 S+W #5
It is a collection of 5 containers referring to pots found in various rural areas and where traditionally dry foods such as seeds or nuts are kept.
These crude black sandstone pots are covered by wooden trays on which are arranged elements with both dreamlike and geometrical forms evoking a landscape.
This project on the theme "Interior, Exterior, Passage" was carried out during a residency in Nontron at the Experimental Center of Arts Crafts within the framework of the Residences of Art in Dordogne.
Craftmen : Kristiane Hink – ceramist, and Benoit Obé – cabinetmaker
Dimensions : S+W#1 D 480 x H 500 mm • S+W#2 D 280 x H 760 mm • S+W#3 D 460 x H 620 mm • S+W#4 D 320 x H 680 mm • S+W#5 D 280 x H 760 mm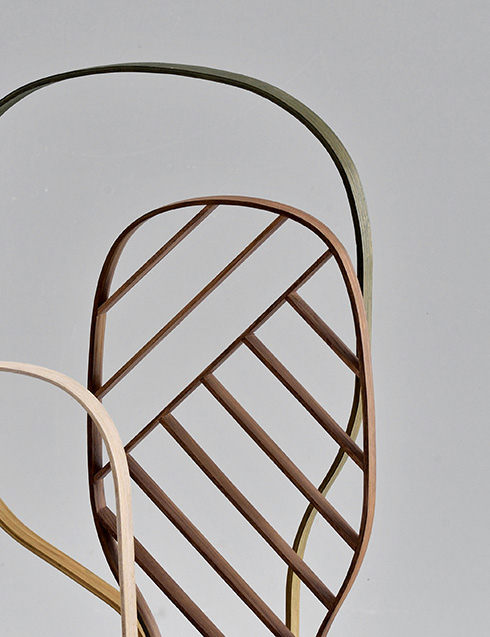 S+W #3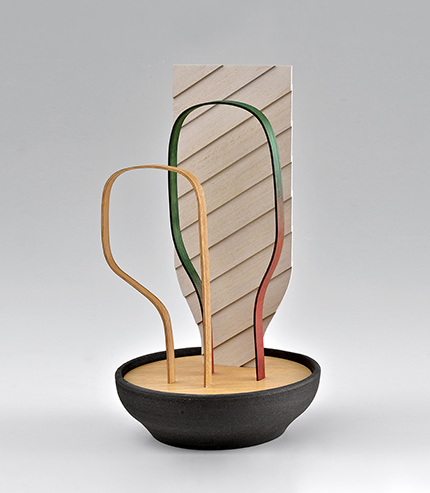 S+W #1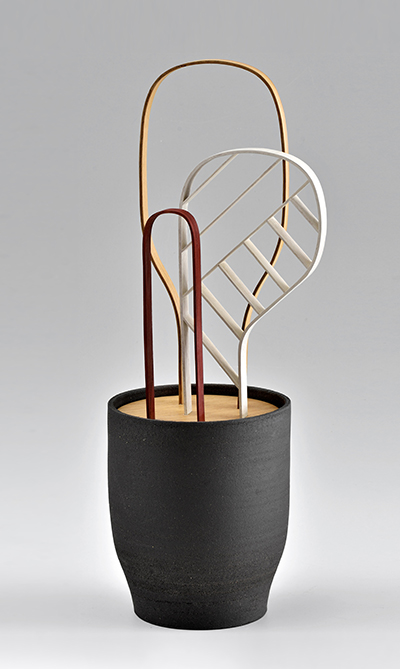 S+W #2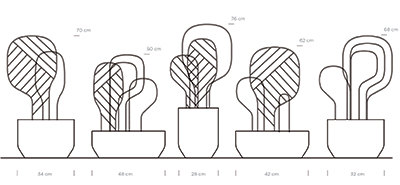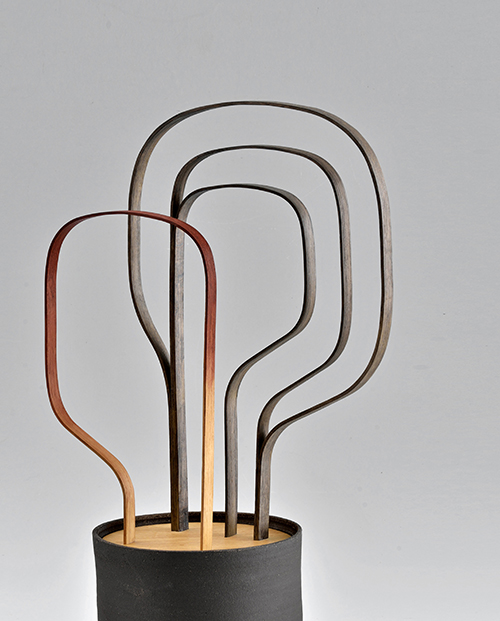 S+W #5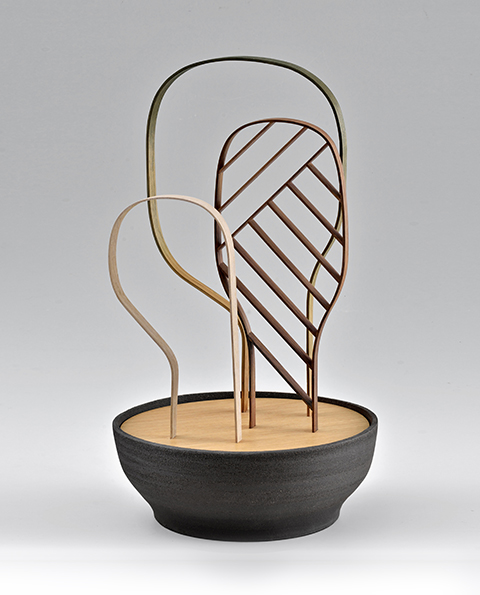 S+W #3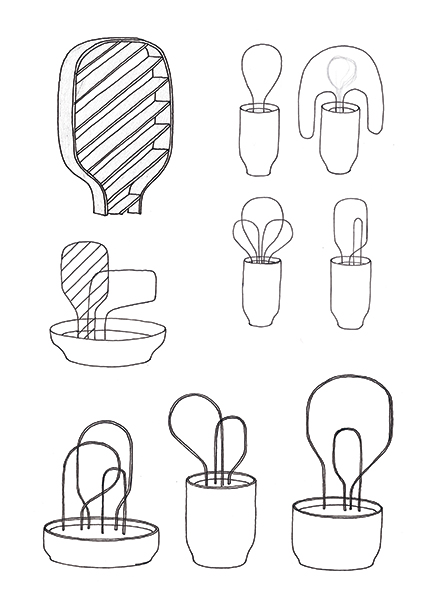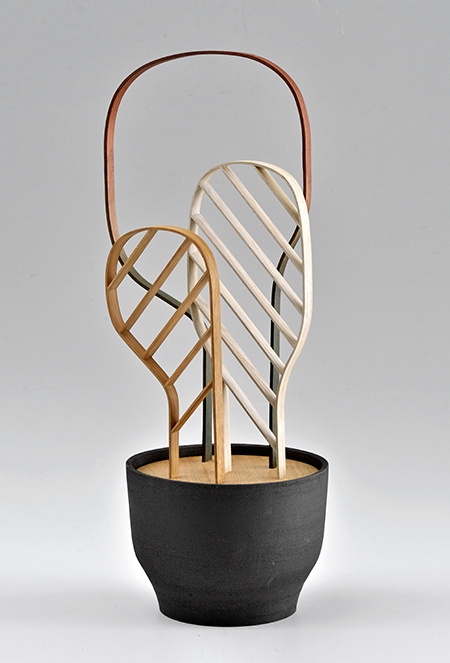 S+W #4