Simona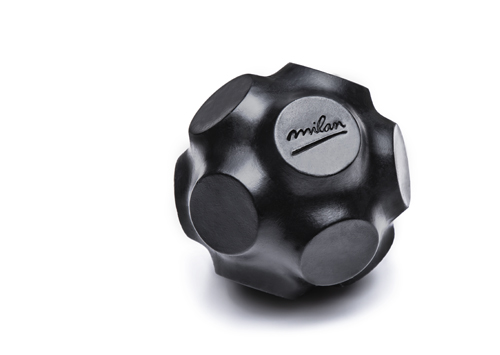 Unusual, complex, imposing, black, very very dark… Simona is the opposite idea of a soap.
Simona is 555 grams of tactile and olfactory adventure. This is a fresh and invigorating attack bergamot and ginger slowly migrating to a myrrh fragrance, this noble smell subtly peppery accents loaded with a millennial history.
Its facets invite to touch, handling, exploration. This soap, capable of eliminating the smell of garlic and onion, is itself a constellation of sensations..
With each innovation, the Montreal company MILAN aims to raise a notch sensory experience in the kitchen. And with the introduction of Simona, soap in the atypical form, intriguing and opulent, it is the concept of hygiene immemorial that is questioned, amended and celebrated.
Dimensions : diameter 85 mm