Shelters
Syndicat des Mobilités d'Agglo du Pays Basque Adour
2019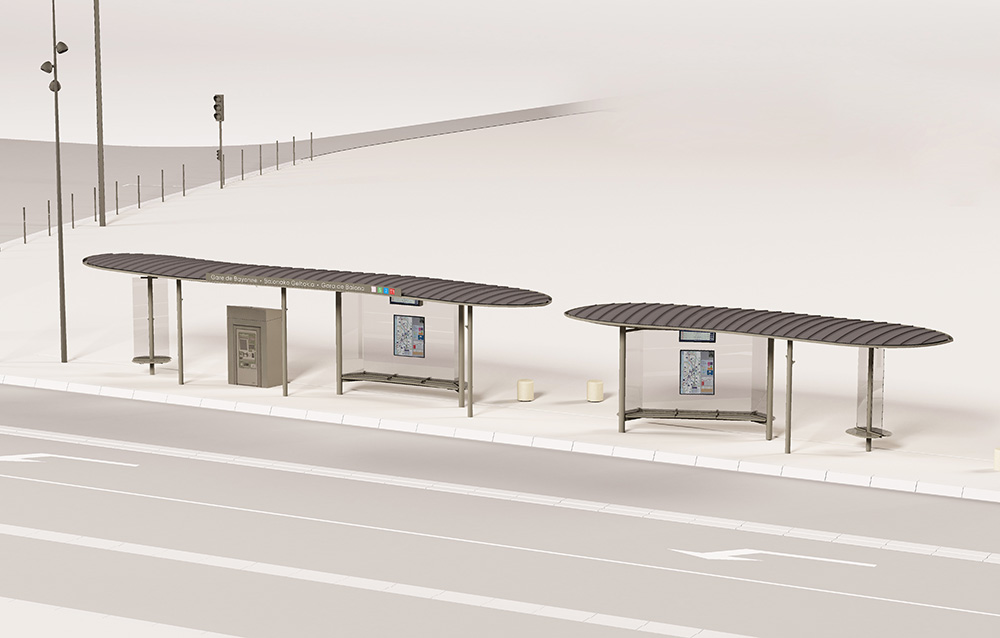 On the way of the new electric Tram'Bus Pays Basque Adour, the aim was to develop passenger shelters specific to each municipality according to its context.
Before being a travel shelter, the aim was to make it a shelter that could serve travelers as well as city dwellers, hence the size of its roof and its modular capacity. So the idea was also to make it a place that allows people to gather, to meet, to protect themselves from bad weather, to wait.
Made in two different sizes, its contemporary form, both unique and identifiable, has the ability to blend easily into the architectural framework. Its presence takes shape when you approach it.
In a fluid movement, the underside of the roof resembles a moving boat hull. This evokes the emblematic Txalupa that basque sailors used to go fishing at sea.
Project management:
Basque Country Mobilities Union Adour
Project:
Creation of specific passenger shelters for the Tram'Bus line and works monitoring
Sites :
Biarritz, Anglet, Bayonne, Tarnos
Cost :
1 M € HT
Team:
manager – Samuel Accoceberry Studio
MOE architect – BELTZA Architecture
Technical study office – ECTA
Dimensions : moyen : L 8 x P 3 x H 2.8 m., grand : L 13 x P 3 x H 3.2 m.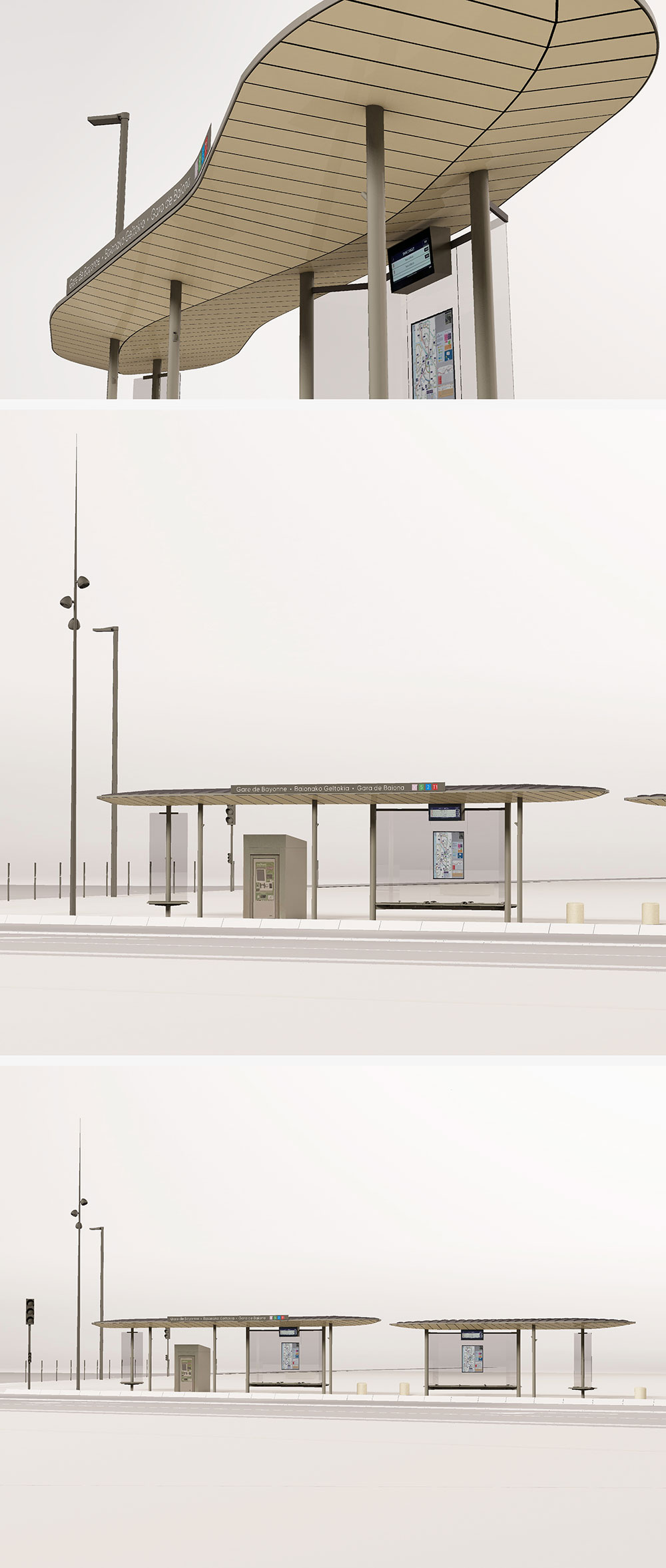 abris tailles 13 m et 8 m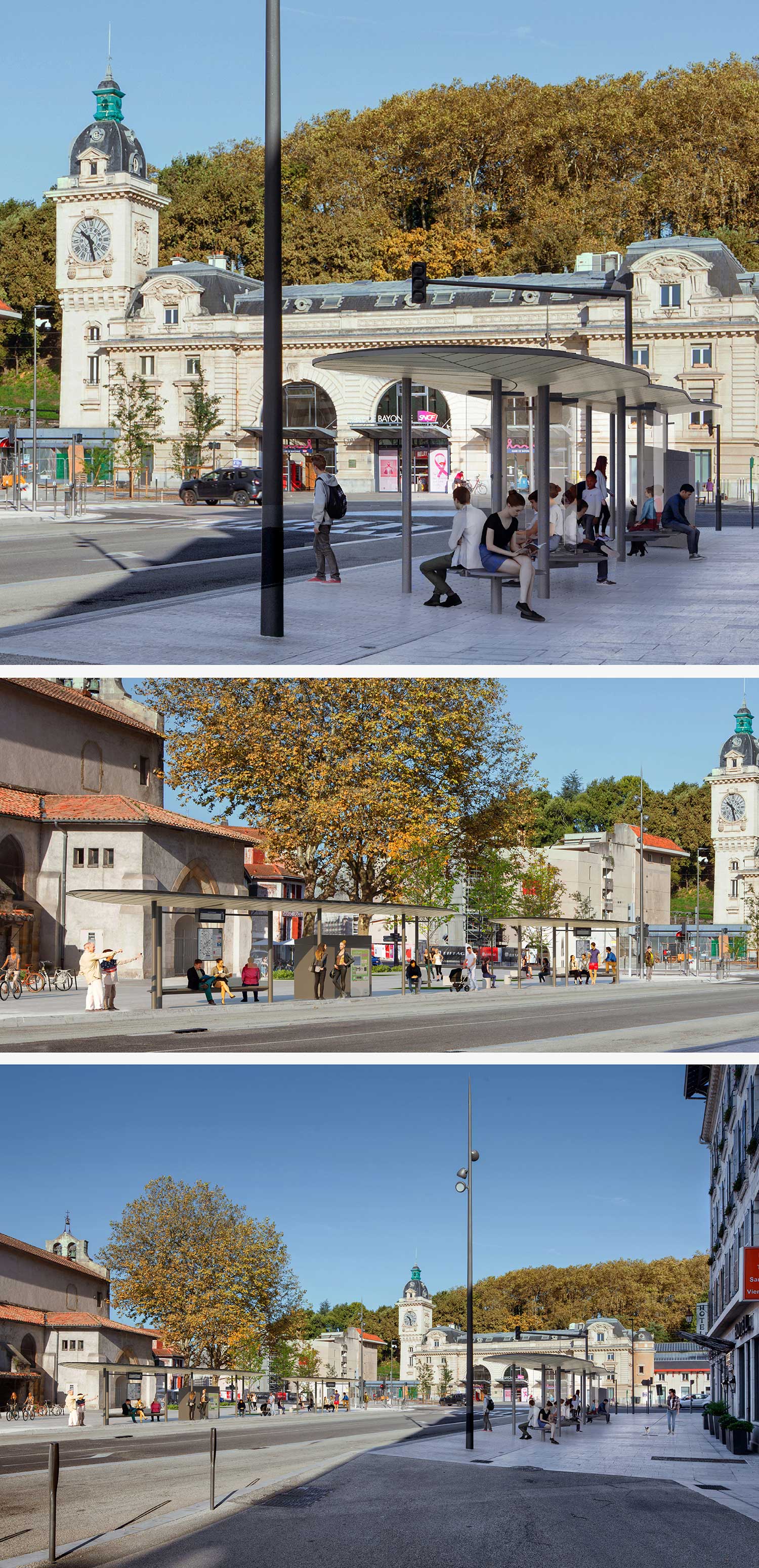 proposition aménagement Bayonne Gare
aménagement Anglet

détails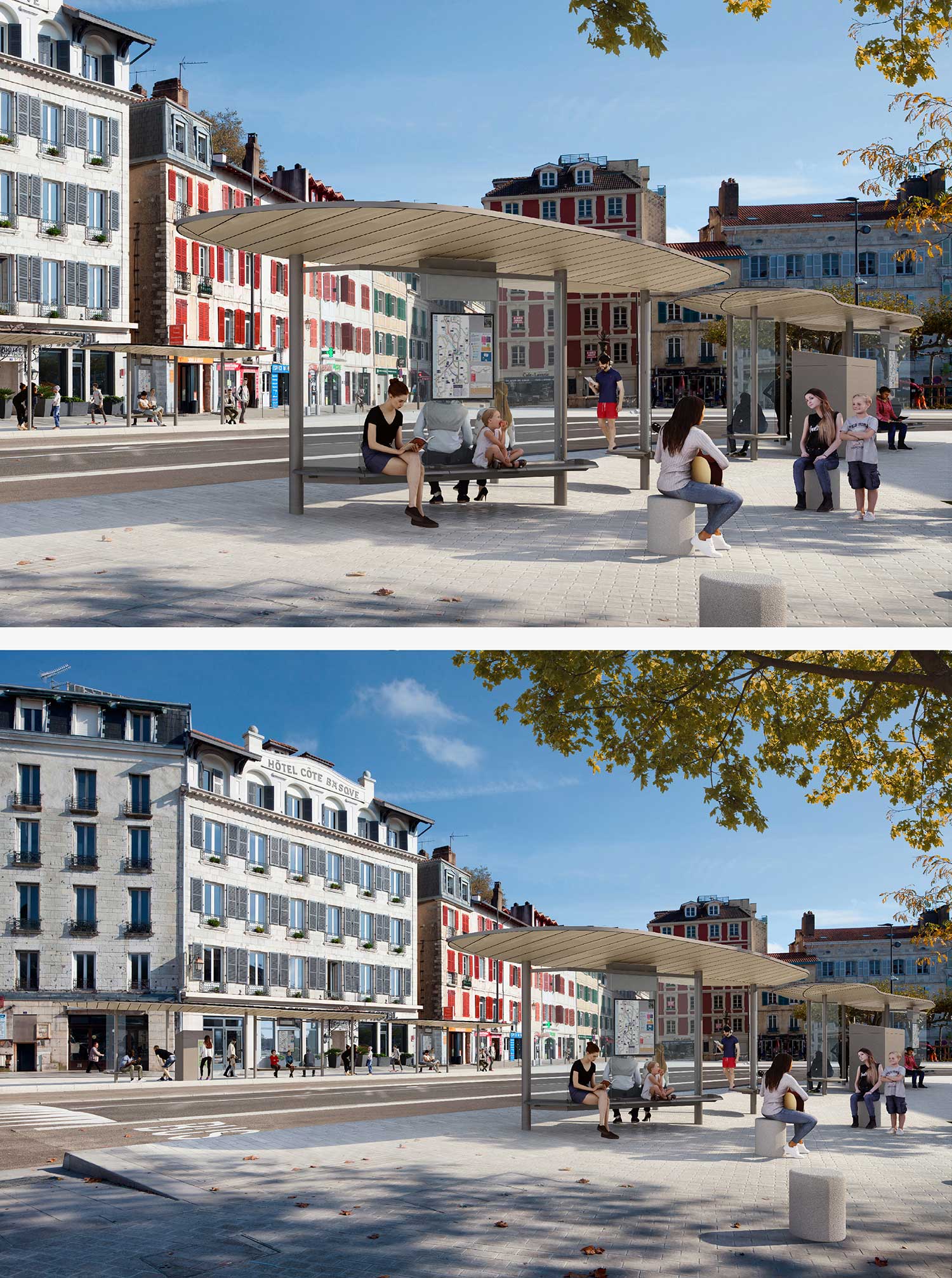 proposition aménagement Bayonne Gare

détails zone d'assises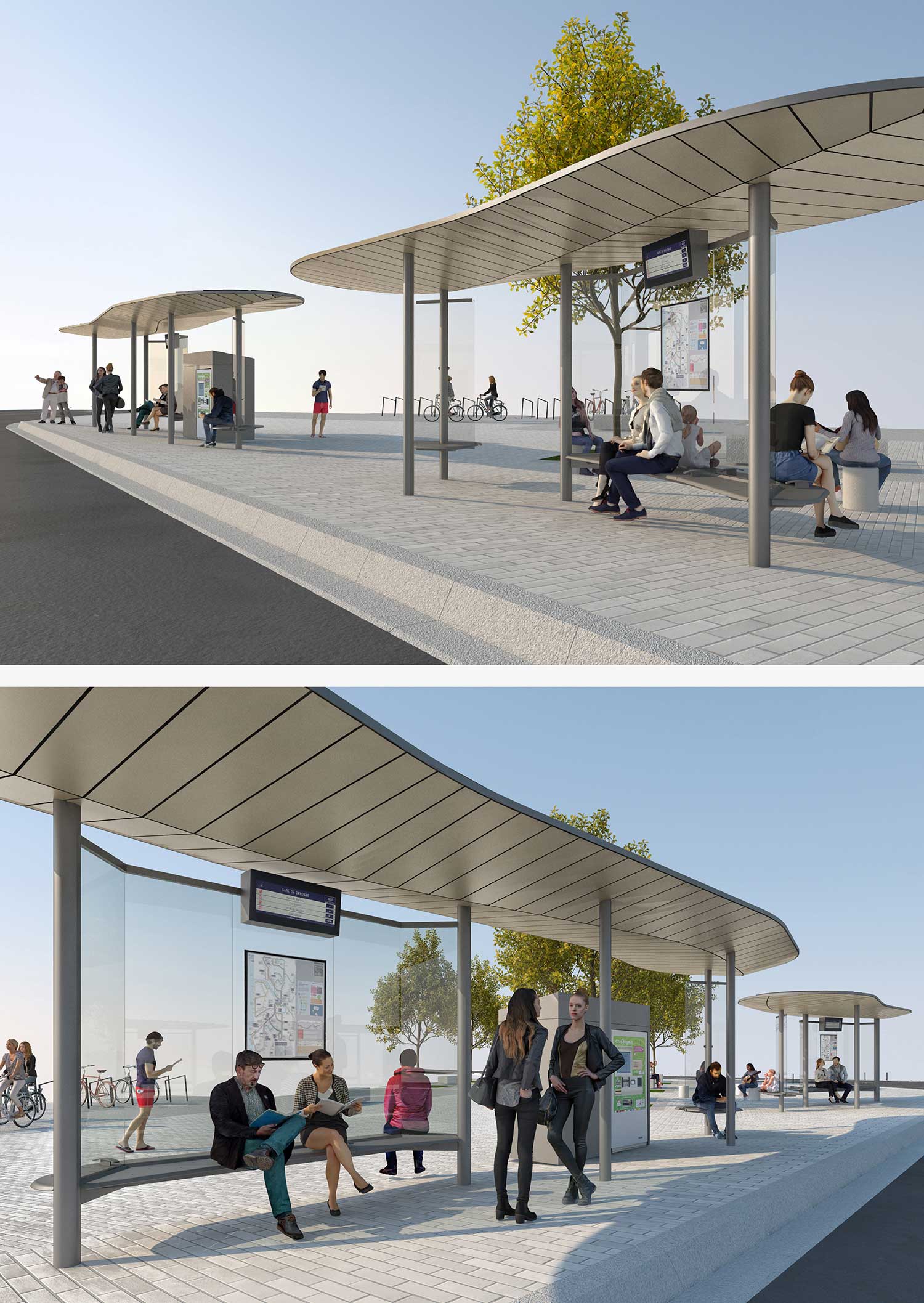 intégration

aménagement Biarritz

développement technique et maquette de concept intitial