Outline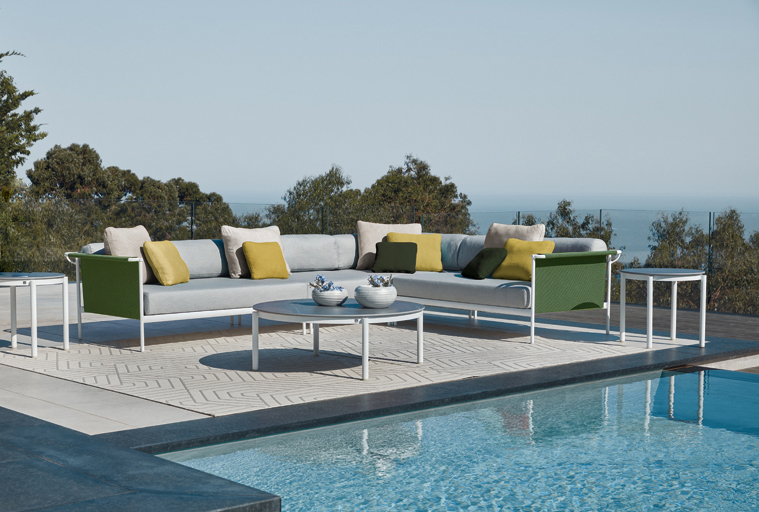 Outline, collection of outdoor furniture for the publisher SIFAS, enhances the graphic, airy and light line, thanks to an ingenious and elegant tubular construction.
By a set of double tubes on the upper parts, which allows assembly and tension of the textile part, we have provided real armrest comfort while emphasizing its contours.
The canvas seat is thus suspended and stretched over its structure. A set of cushions allows you to curl up and also adjust the seat depth of the seats. All the elements of the range, such as modules, are designed to be complementary and thus make it possible to compose different sets that will adapt to each space.
The collection includes: sofa, armchair, coffee tables, high tables, bridge and chair