LX X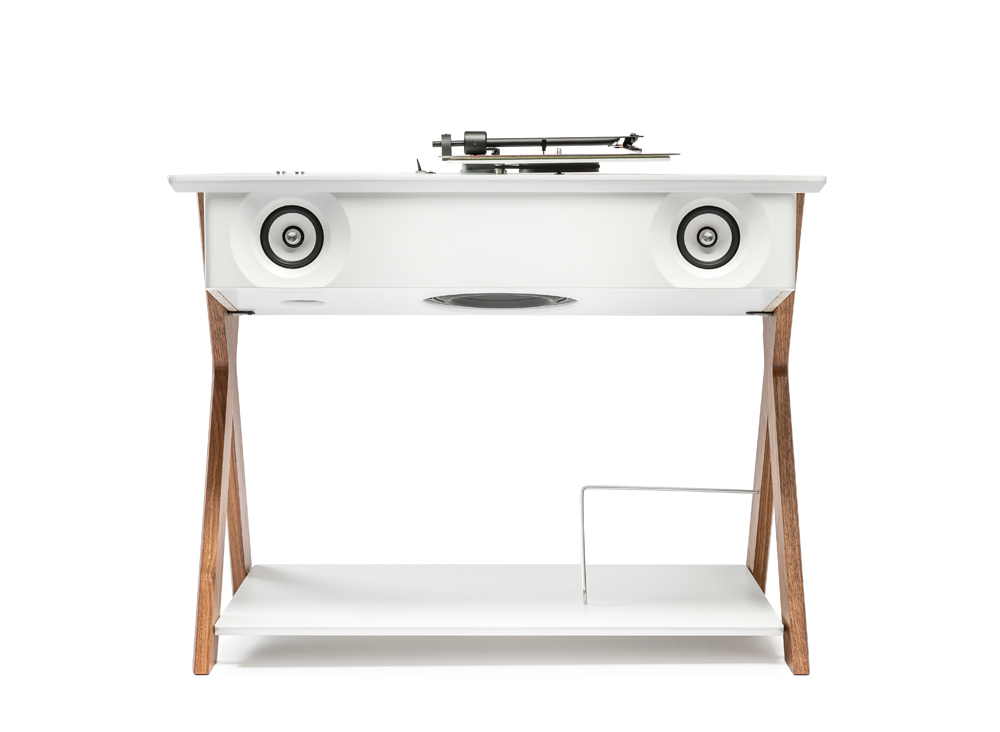 The LX X and LX X – TT (turntable) speakers express the common requirement of La Boite Concept and Samuel Accoceberry to promote furniture and audio know-how. The woodwork carried out on the emblematic X-shaped foot of this new range was made possible thanks to the excellence in cabinetmaking of local partners as well as to the design of the designer. The same exacting standards have been applied to the finishing work on the control panel, control buttons, side textile sheathing and acoustic outlets. Thanks to this attention to detail, each technical element of the speaker integrates harmoniously with the design of the furniture to make it a real piece of contemporary furniture.
This acoustic furniture incorporates high-fidelity loudspeakers, powerful and efficient electronics (5-channel amplifier) ​​and the Wide Sound® 3.0 patent, a technology developed and registered by the internal laboratory of La Boite concept. This innovation is based on a solution developing 5 custom-made loudspeakers and optimizing a loudspeaker designed 40 years ago by the Cagniard family: the TWZ tweeter. Four years of research in its integrated laboratory have made it possible to optimize this tweeter with exceptional efficiency, both soft and precise, by improving its directivity thanks to a new dispersion warhead associated with 2 convex deflectors. These internal convex deflectors allow sound to be reflected at the rear of the loudspeaker for extended stereophony, quality listening, without loss of directivity at the treble level, even when the listener is standing or in a position far from speaker in a large room.
Adaptable to a domestic environment, adjustable to your lifestyle, it will be able to combine audio power (up to 200M2 of sound system) and high-fidelity reproduction.
Dimensions : W 760 x D 515 x H 570 mm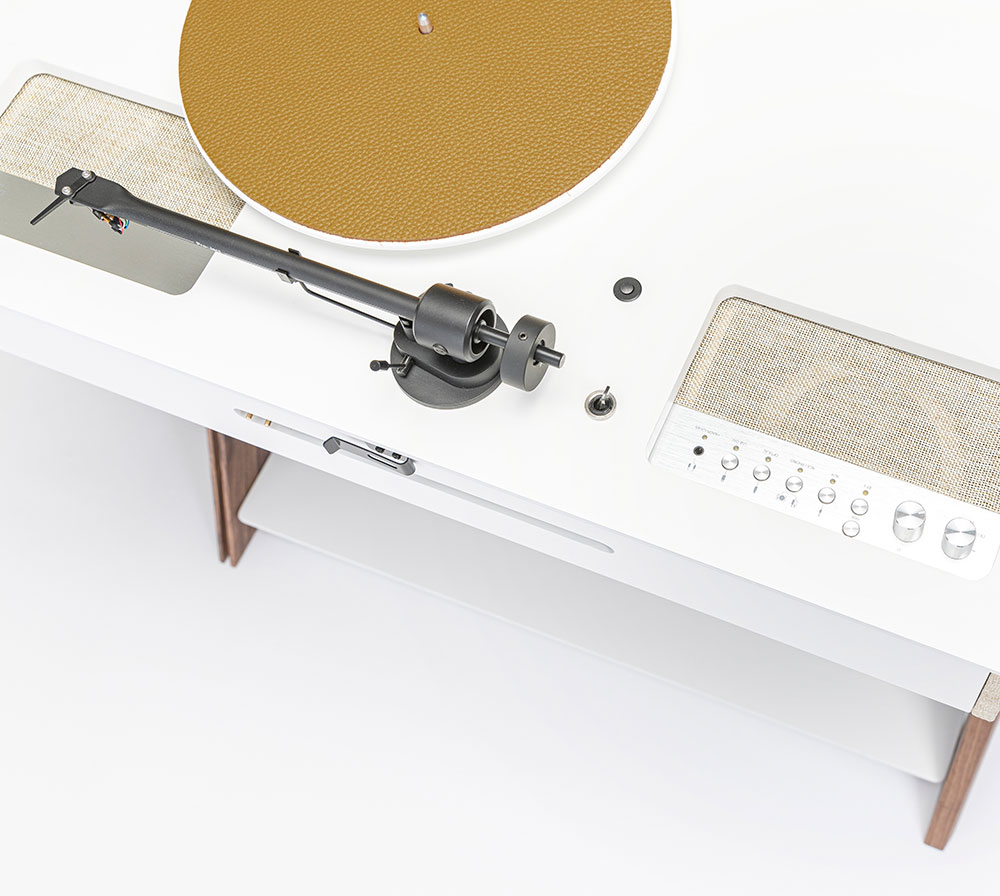 LX X - TT walnut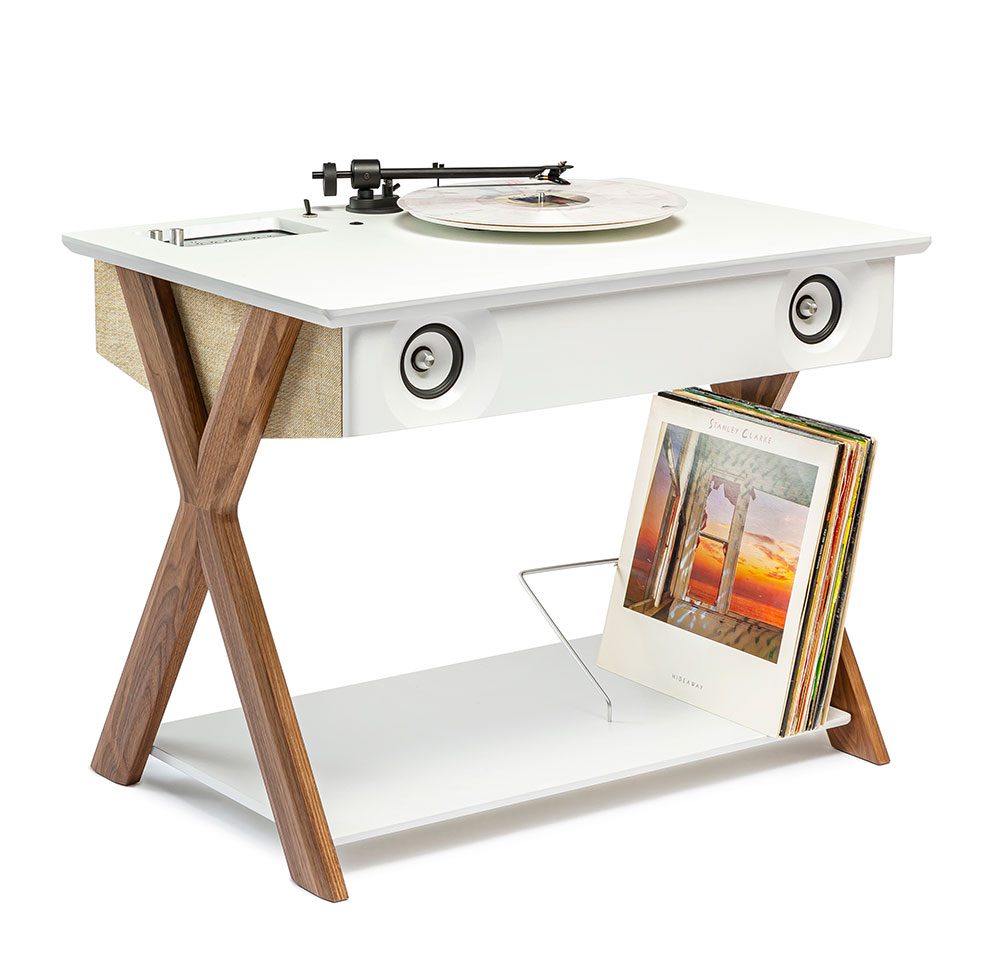 LX X - TT walnut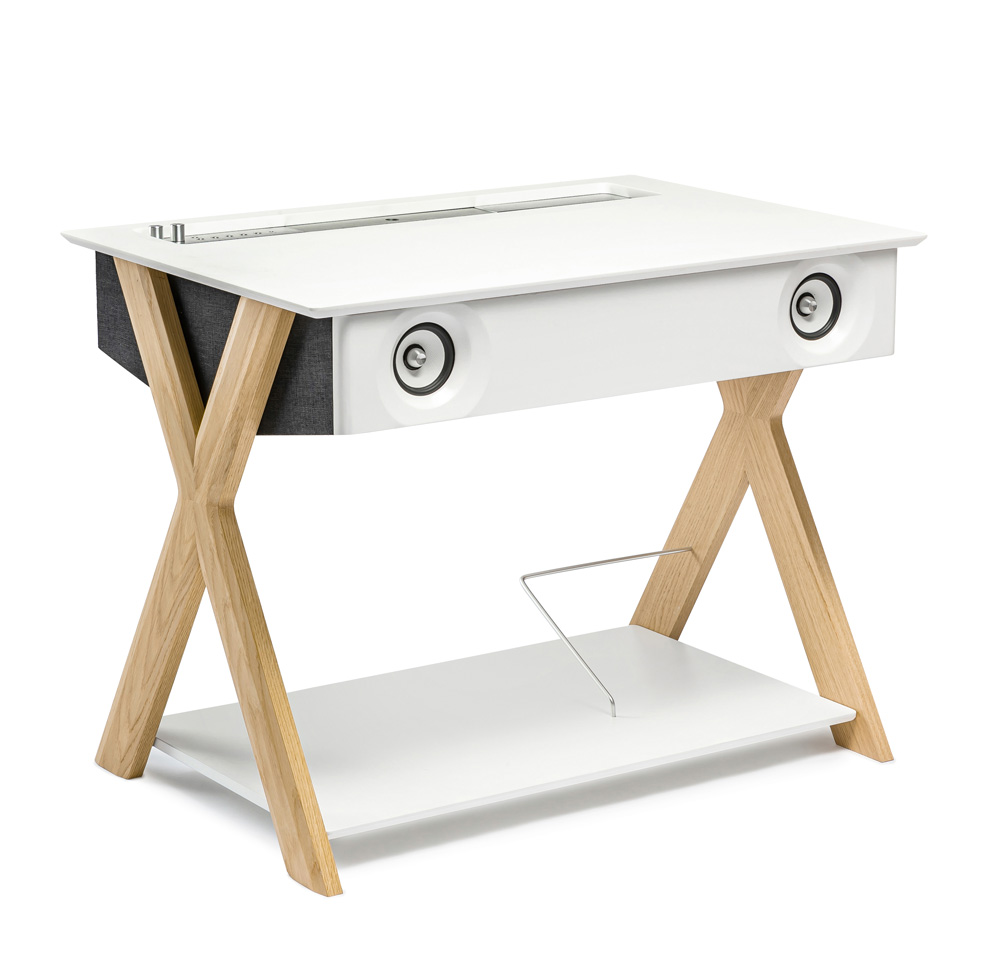 LX X - oak
LX X - oak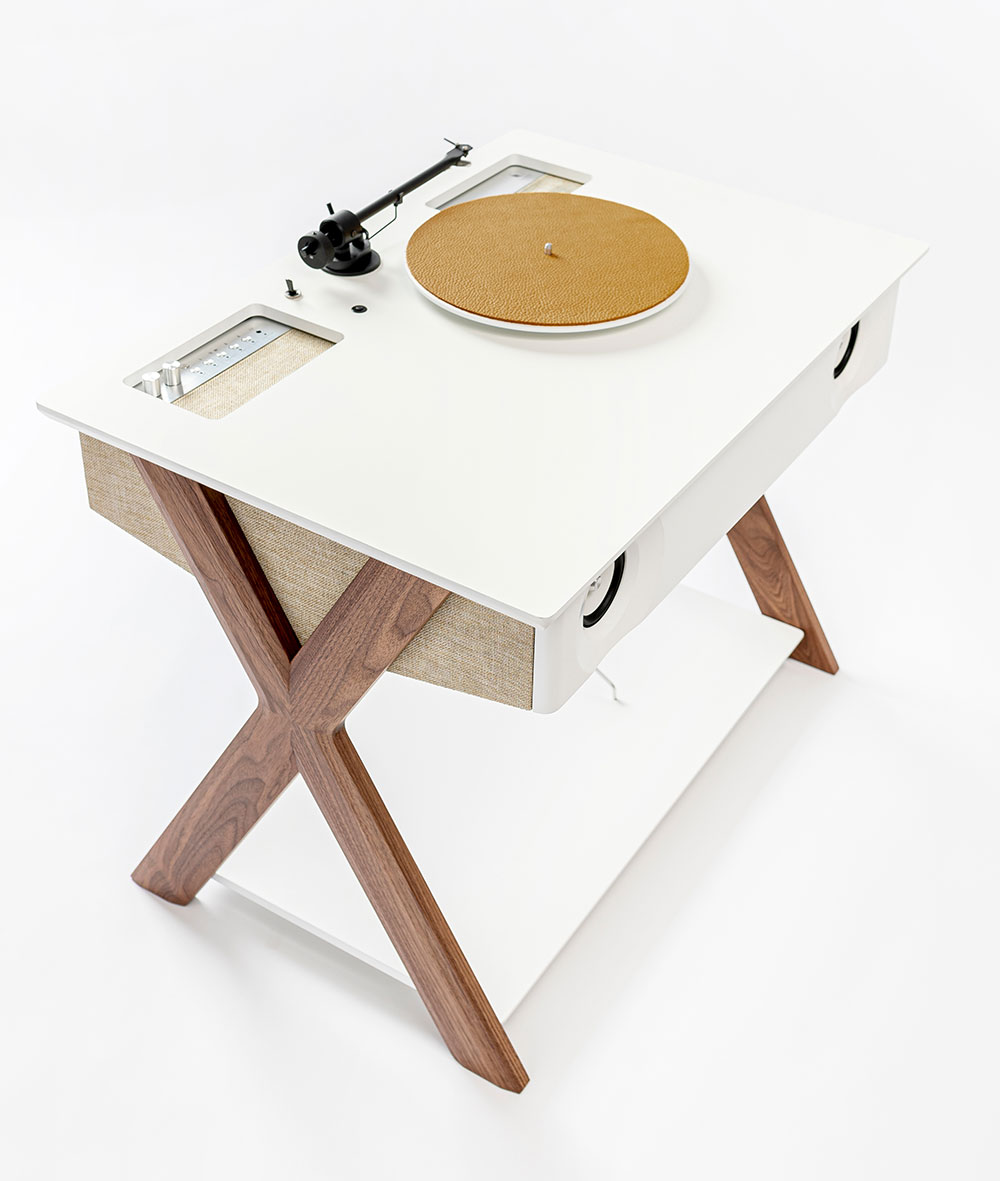 LX X - TT walnut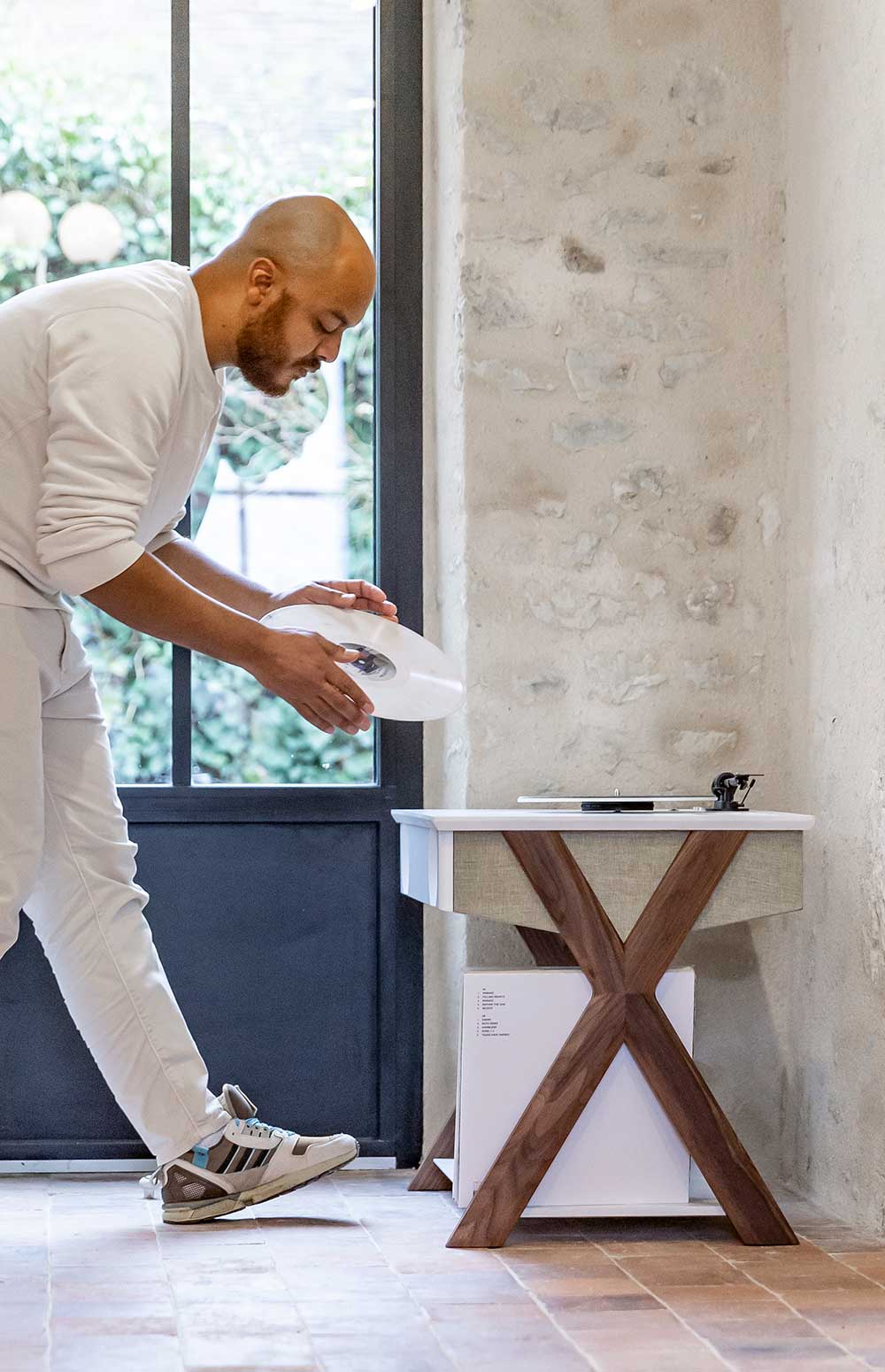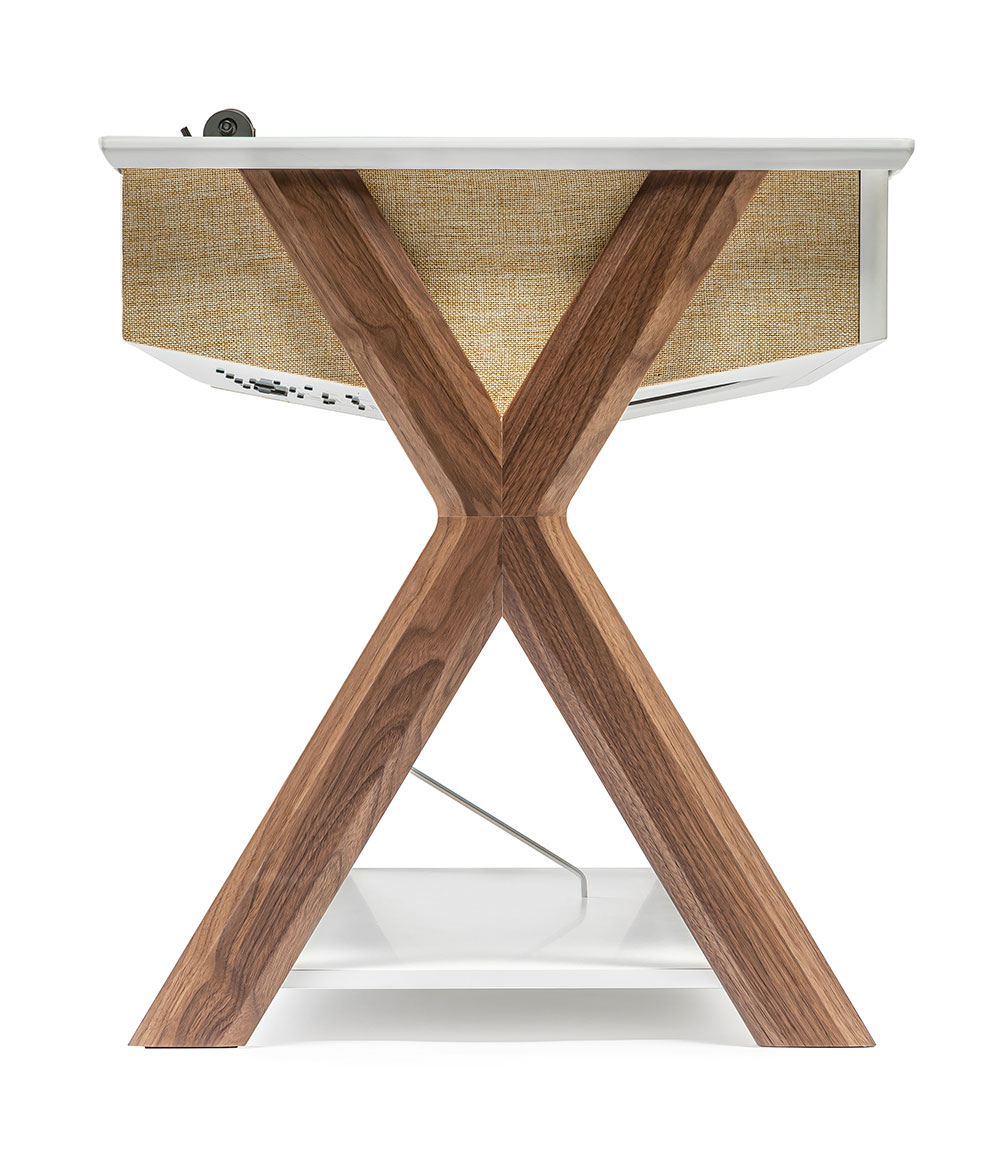 LX X - TT walnut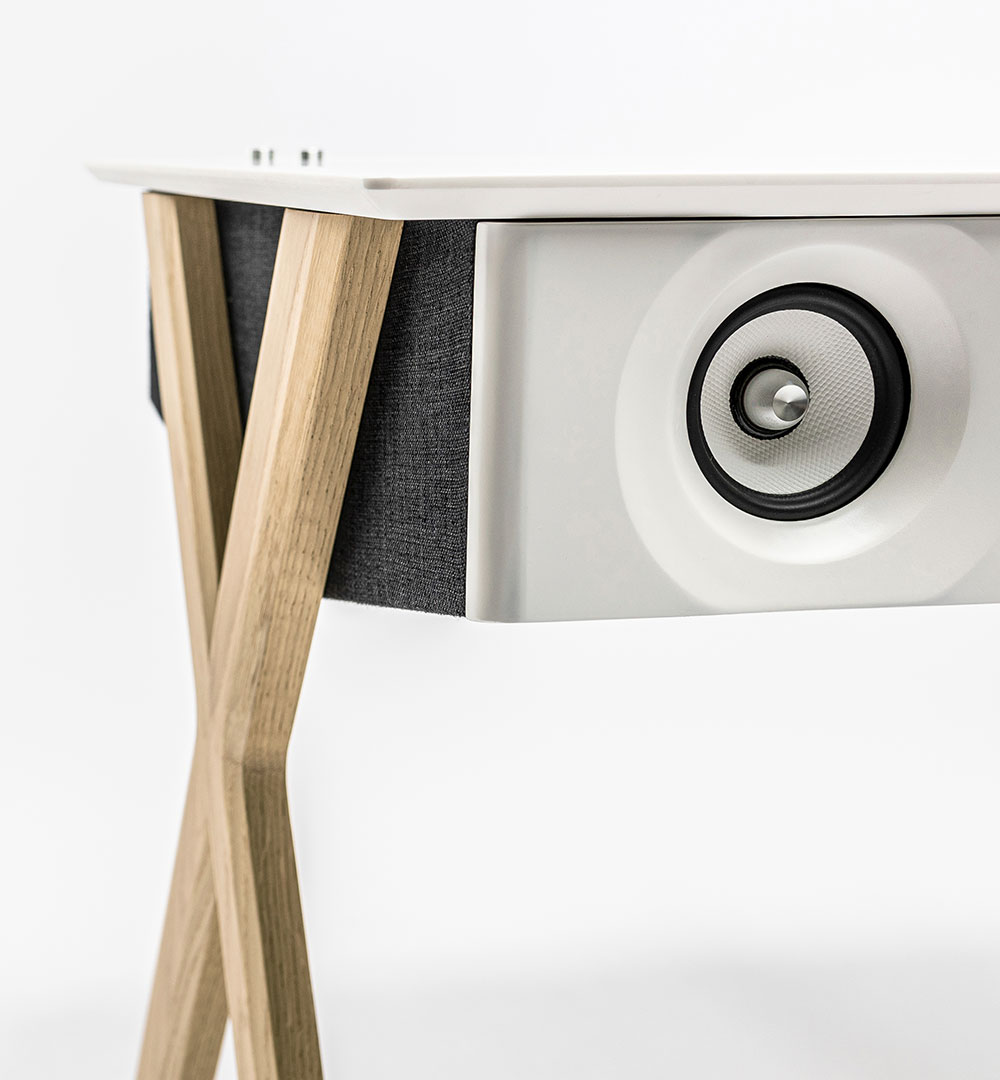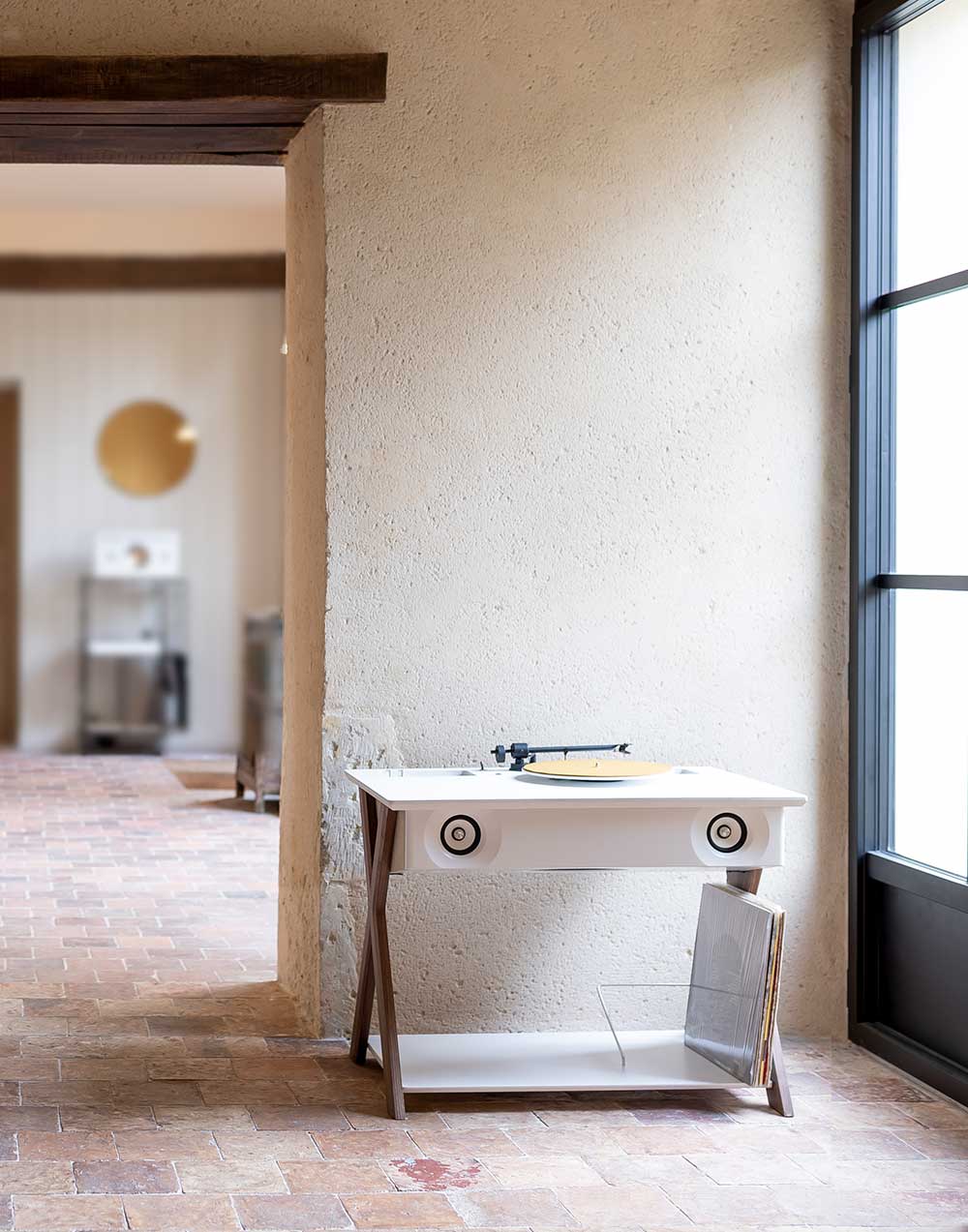 LX X - TT walnut