Linea 3D 18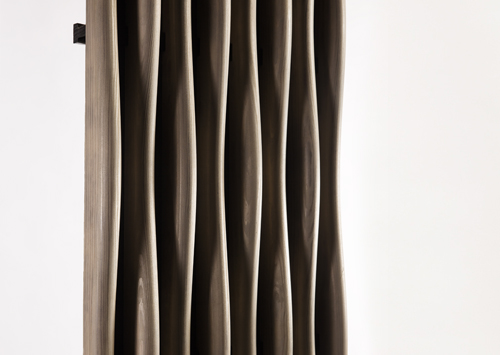 Bamboo Wave / LINEA 3D - © photo : Alfred Cromback
The Linea 3D 18 range, created for the company LAUDESCHER, completes the initial collection of 2 models: Bamboo and Bamboo Wave.
These acoustic panels, composed of slatted solid wood slats, are an architectural solution that is both technical and aesthetic, for the interior cladding of suspended walls and ceilings.
Their particularity, being worked with effects of volumes, makes it possible to play with graphic effects and also of lighting.
Created with the woodworking designers of WOODLABO (Gaël Wuithier, Benoit Beaupuy and Samuel Accoceberry), it offers a "haute couture" finish, thanks to a three-dimensional woodwork of great precision, which plays on the volumes, the rhythm, the light, bringing a new graphic aspect.
BORN Award 19
Etoile Observeur du Design 18
Dimensions : Dimension : W 600 x D 67 x H 1879 mm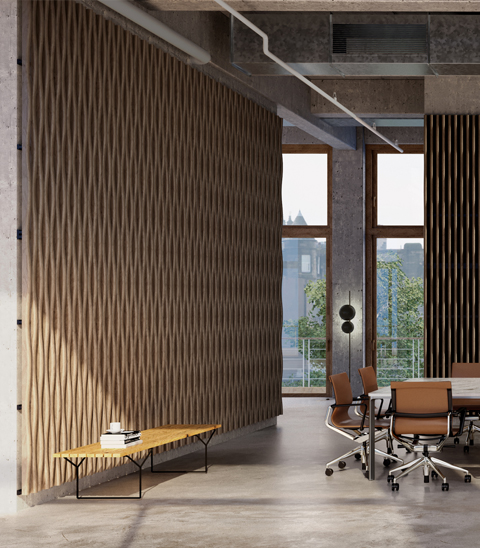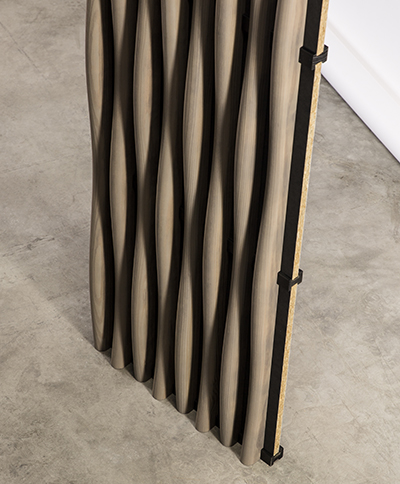 Bamboo Wave / LINEA 3D - © photo : Alfred Cromback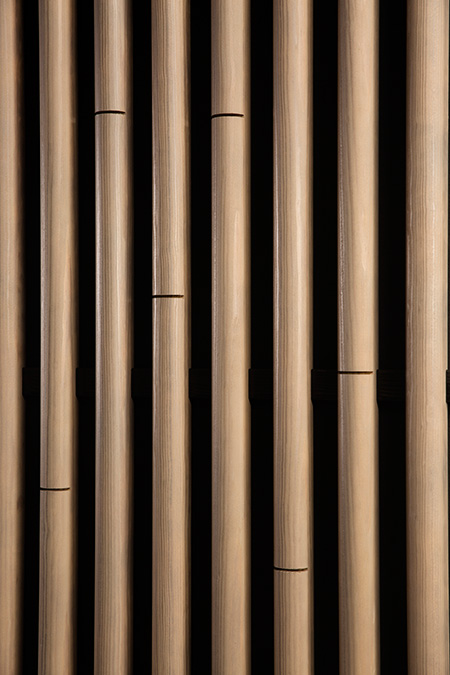 Bamboo / LINEA 3D - © photo : Alfred Cromback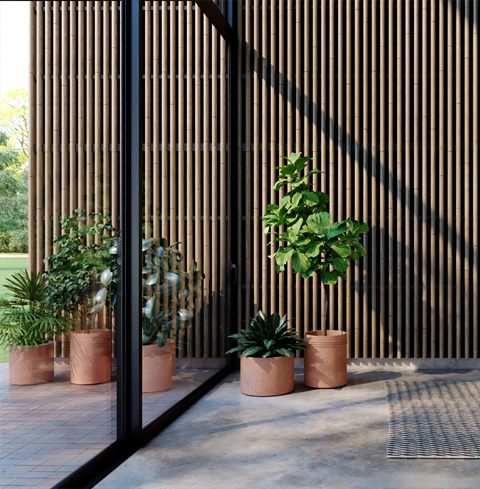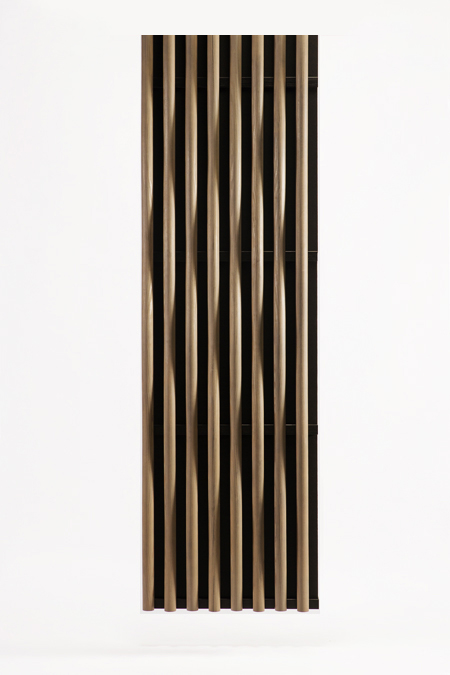 Bamboo Wave / LINEA 3D - © photo : Alfred Cromback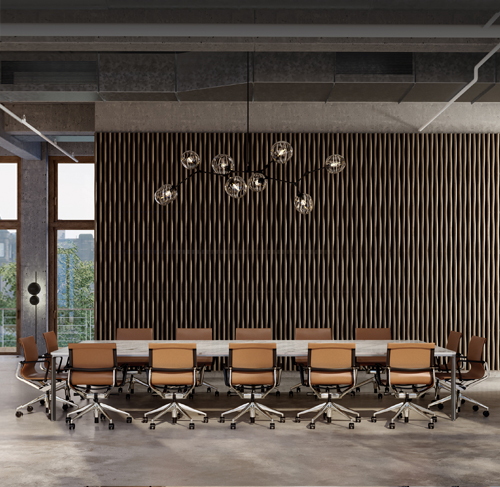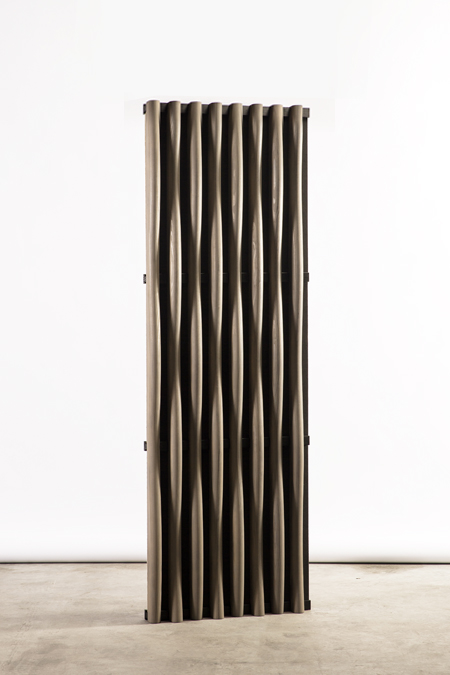 Bamboo Wave / LINEA 3D - © photo : Alfred Cromback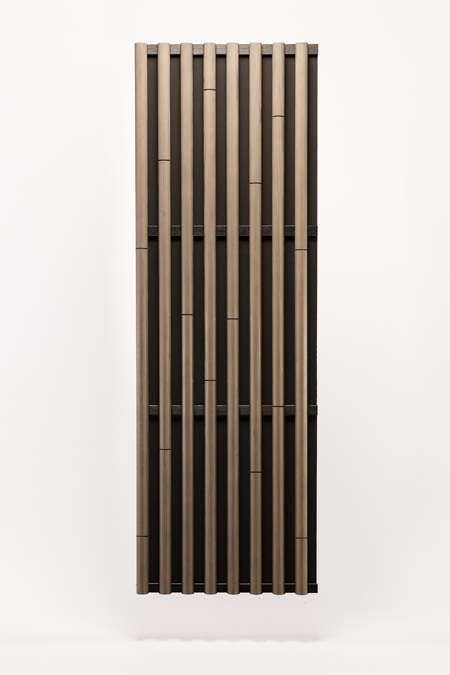 Bamboo / LINEA 3D - © photo : Alfred Cromback