Landa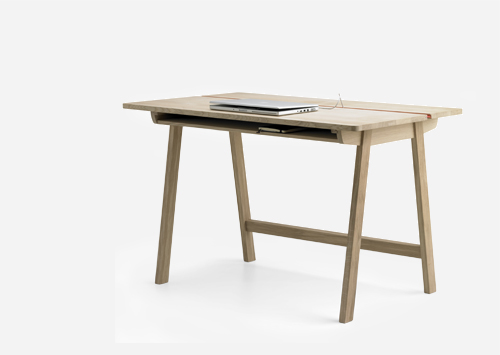 The Landa collection's solid wood construction brings the sturdy utility of the carpenter's workbench to the modern office desk. Other elements in the Landa family use upholstered surfaces to create a warm and colourful work environment.
The Landa desktop has a transverse channel for cables management. Its rear part hides two indepently opened panels allowing to keep work material and office tools tidied away, leaving the desktop always clear. There is also a discreet drawer under the desktop.
It has a solid oak structure and can be finished in natural or stained oak.
The mobile containers are covered by wool fabric. Different colors and dimensions are possible to complement the office for domestic or professional area.
Dimensions : W 1200 x D 750 x H 750 mm • W 1500 x D 800 x H 750 mm • W 1800 x D 950 x H 750 mm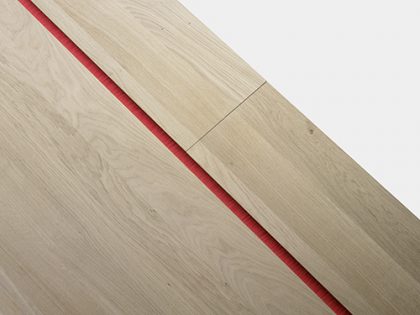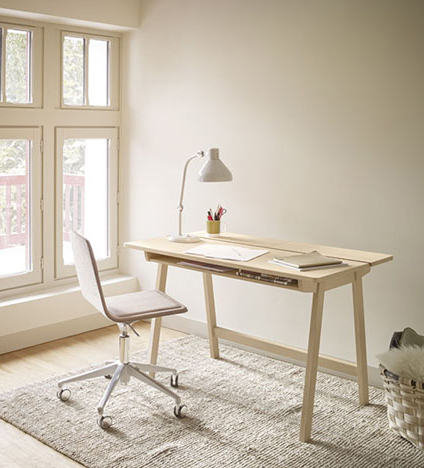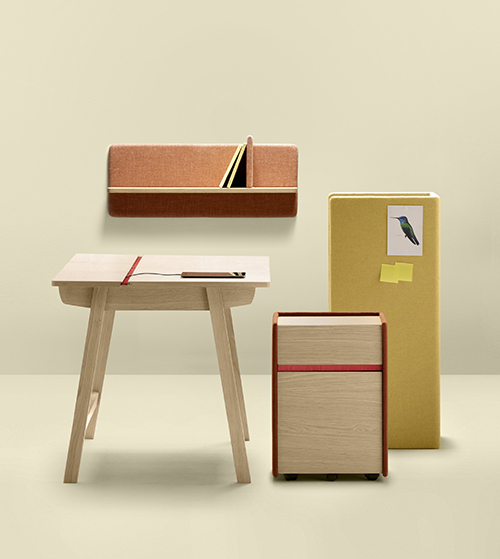 © photo : MITO