Hyper Bayonne Ametzondo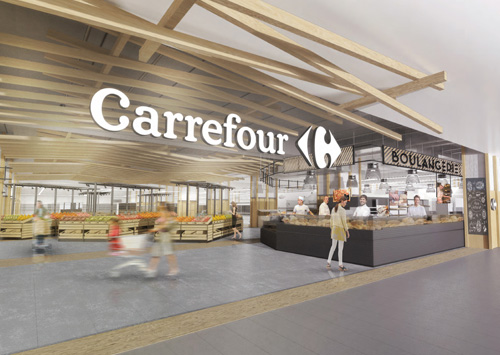 For this project, the mission entrusted to Samuel Accoceberry studio consisted in imagining for this new hypermarket of 5 000 m² a spirit that valorizes the local anchoring and which is at the same time in breach with the traditional commercial architecture of the mark.
In partnership with the STORIES agency, Samuel has coordinated the style and the codes so that it evolves a neo-Basque line, both modern and timeless, in relationship with the local culture.
This project also involved local actors in the implementation of the project.
Dimensions : 5 000 m²