Elsa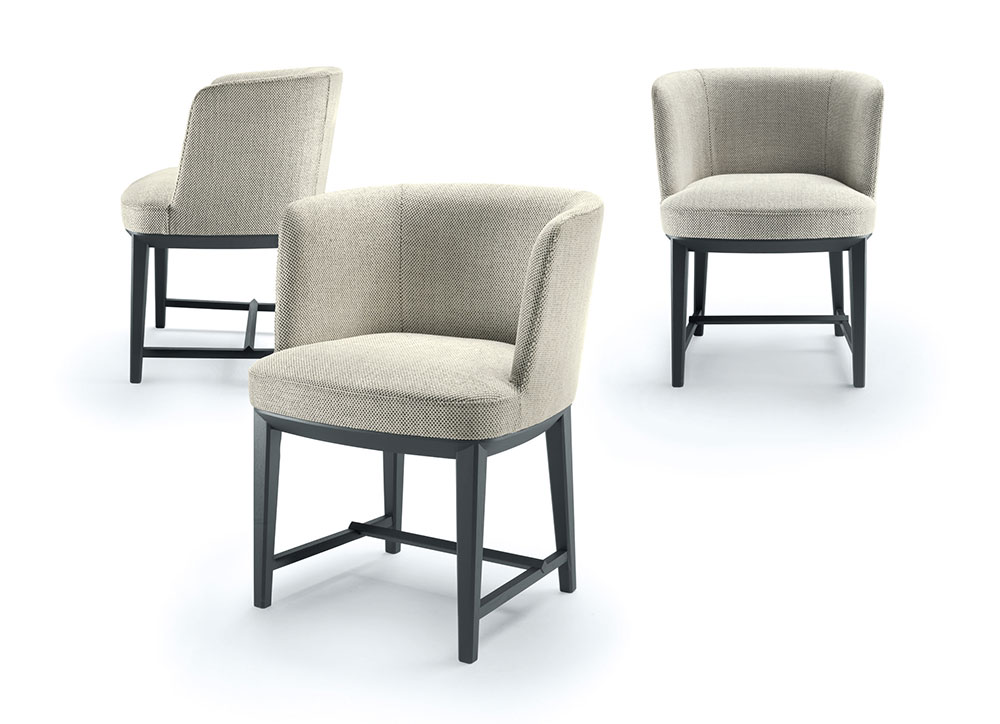 Elsa is a dining chair set apart by its skillfully-engineered proportions and understated elegance.
The enveloping upholstered structure is crafted with a generously padded shell that lends the Elsa dining chair unrivaled ergonomic comfort.
The base is made of solid ash stained in a variety of sophisticated shades and the workmanship details, like the faceted section of the legs, reveal the company's skill in the traditional art of fine cabinetmaking.
Dimensions : W 570 H 750 D 550 mm