Cube LW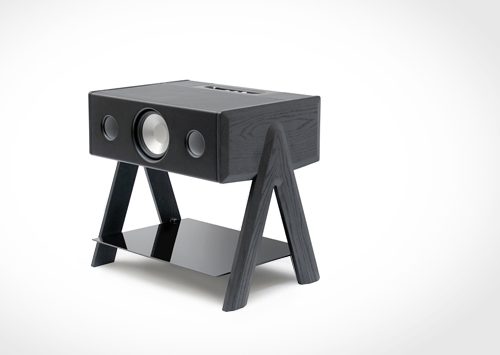 The Cube LW version (Leather Wood) is a compact, powerful and powerful universal high-fidelity loudspeaker in the "sofa end" format. This high-fidelity loudspeaker allows you to connect all sources (computers, tablets, smartphones, turntables, TV, Sonos®) with or without wires for high quality and remarkable sound. Respecting the fundamentals of traditional Hi-Fi, exclusive loudspeakers deliver a natural sound and the loudspeaker integrates the latest innovations of La Boite concept and digital processing technologies to fully enter the era of dematerialized music .
The new central loudspeaker developed for the CS version on the front is equipped with a dual bass-reflex aluminum diaphragm for low midrange and incisive bass and high performance. 2 wide-band rear speakers have their own internal reflectors and provide an unmatched sound stability. The La Boite concept's Wide Sound 2.0 patent provides total immersion and expanded stereophony thanks to sound reflection whatever the situation of the Cube in the room.
The Cube is a creation of Samuel Accoceberry designer, backed by Yvon Maurel on the technical part.
Red Dot Design Award 16
Design Observeur of Design 16
Dimensions : W 490 x D 470 x H 350 mm