Contis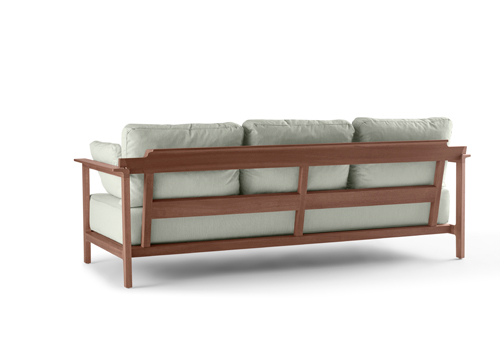 Contis Plage - sofa
Contis is a range of contemporary sofas declined in two versions, Contis Plage and Contis Bourg, which answer perfectly adapted for the hotel and the residential market.
The Contis Plage model has a grade 4 wood structure (moisture resistant), varnish protection with different finishes and extended guarantee. Its cushions are made from a technical draining foam and upholstered in SUNBRELLA fabrics. This model is perfectly suitable for outdoor use.
Contis Bourg is the interior model, more sophisticated and more "dressed up". Its structure can be made of oak or walnut. Cushions can be upholstered with a wide range of textiles.
Contis is a seaside resort in the south of the Landes, part of which overlooks the sea (Contis- Plage) and the other part, facing inland, is the centre of the hamlet (Contis-Bourg).
Dimensions : armchair : W 930 H 860 D 1001 mm • sofa : W 1800 H 860 D 1001 mm, W 2000 H 860 D 1001 mm, W 2300 H 860 D 1001 mm
Contis Plage - armchair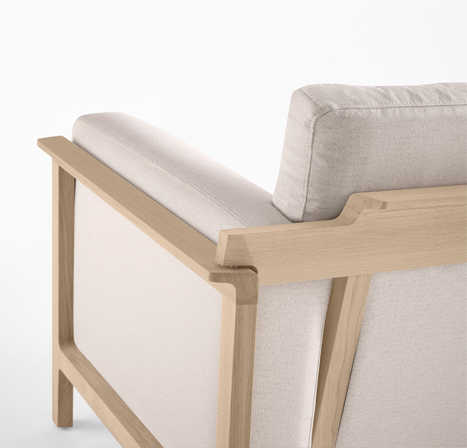 Contis Bourg - sofa
Contis Bourg - armchair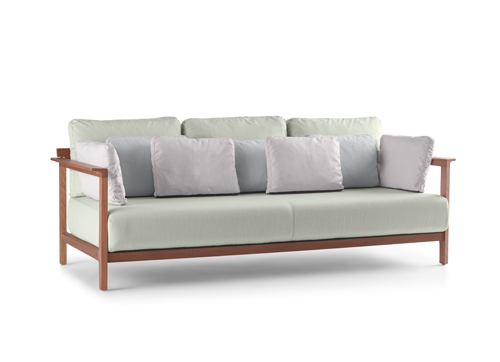 Contis Plage - sofa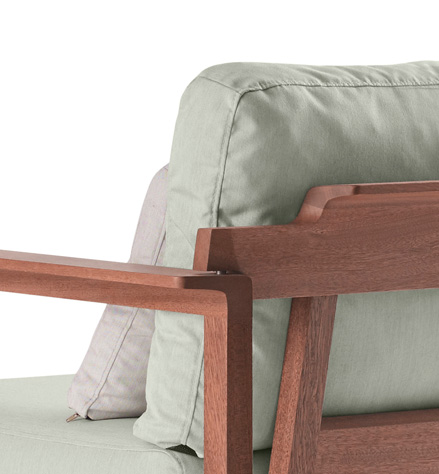 Contis Plage - detail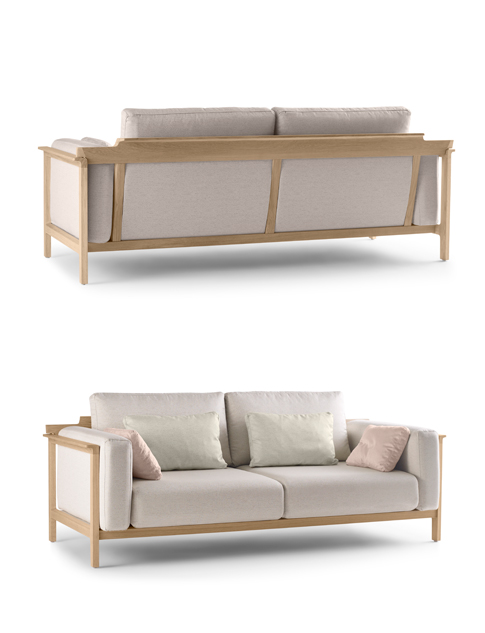 Contis Bourg - sofa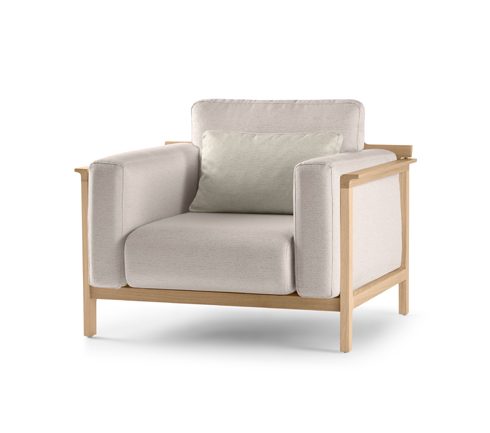 Contis Bourg - armchair