Chimera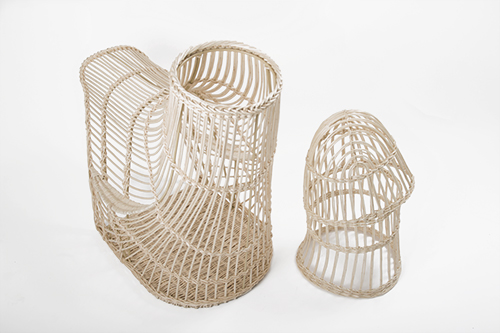 As part of the event PlayWithDesign #3 at the Playtime Paris fair, they were proposed with creating, with other designers, a game for children from the traditional technique of wicker weaving.
Chimera was born, both a fantastic animal to ride and a habitat in which to curl up to isolate and immerse oneself in imaginary travel conferences. A companion for many dreams and destination prospects to achieve.
This project is carried out by the agricultural cooperative La Vannerie de Villaine.
Dimensions : L 1200 x D 450 x H 1500 mm