Benjamin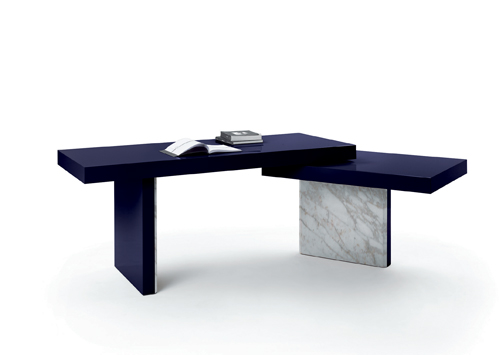 Designed to furnish a home office with stylish elegance, Benjamin is a table that functions seamlessly as a desk.
Its architectural construction is evident in the overlapping of sleek, well-defined shapes and fascinating combination of materials. The bases and tops come in glossy lacquer finish in a range of sophisticated colors like the new China Blue, while the internal part of the bases is clad in luxurious marble, in the varieties included in the Mood collection.
The Benjamin desk can be accessorized with a convenient, generously-sized drawer with glossy lacquer finish, to match the top.
His name is a tribute to Walter Benjamin.
Wallpaper Design Award 2019
Dimensions : W 2470 x D 750 x H 750 mm