Beam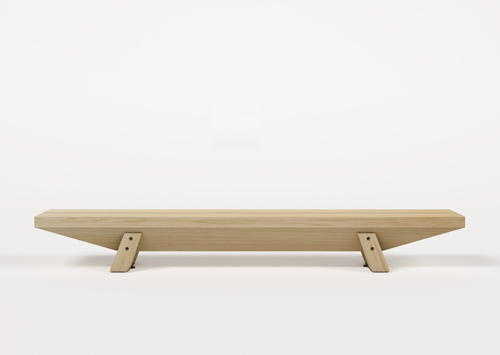 The BEAM bench consists of a trunk that is cut in two parts and assembled around metal or wooden feet.
The ensemble plays with assemblages coming from the framework techniques and proportions pure, generous, simple and essential.
This line is intended for the interior as for the outside, and has an element that can make it possible to fix it to the ground.
Different configurations are possible: lengths and angles.
Natural finishes: oil or burnt, type shou sugi ban.
National Wood Construction Award 20

German Design Award 18 – Excellent Product Design
Dimensions : Standart L 2400 x P 400 x H 420 mm • Custom length between 1200/6000 mm