Angle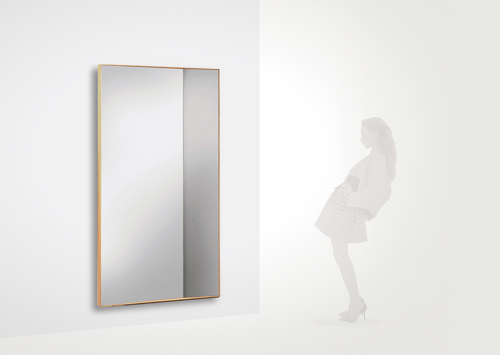 Double mirror with screen function. The double version, which is self-supporting, but also allows to partition and to expand spaces by a set of reflections. The simple version can be supported, but also wall mounted.
Smokey mirror and large clear mirror.
Frame made out of natural oak, Royal café lacquered wood, or Canaletto walnut.
Dimensions : Simple W 1000 x D 70 mm x H 1900 mm • Double W 2000 x D 70 mm x H 1900 mm